Marie-Paule and Gilbert
Our French Friends
Click on image to enlarge.
The photo above and the ones left below were taken
during our recent visit with them in Brussels, in April 2005.

Click on images to enlarge.
Marie Paule

Marie-Paule is an artist. More about that below, with a photo of our one of her paintings.
I first met her in our painting class in Bethesda, MD, in the late 1980s.
The photo above right was taken in our apartment, back then.
We discovered that we had rather similar backgrounds and interests.
She and Gilbert had just moved to Washington from four years in Tokyo.
For our first meeting outside of art class, Marie-Paule and I went to lunch at a Japanese restaurant
and shared our experiences of living in the orient.
We soon got together with our husbands.
Click on images to enlarge.
Gilbert

When we met, Gilbert was a member of the
Delegation of the European Commission to Washington -
essentially the embassy of the European Union.
If I correctly recall, his position was Head of the
Division of Transportation, Energy and Environment.
One of his tasks was to write the French proposal for what became the Kyoto Agreement
for tackling the world's environmental polution and global warming.
More about him shortly. The photos of him here are from that period.


Click on image to enlarge
Gilbert and Tom quickly found their mutual interests in trains and planes!
And we women discovered that each other's husband also had a great sense of humor.
So, the four of us were off and running with a very enjoyable friendship during
the years we were all in Washington.
The photo below was taken at their Bethesda home in the summer.


Click on image to enlarge

A couple of our family outings included taking the kids to an air show
and to the 4th of July celebrations on the Washington Mall...
the latter, where Gilbert "went native" for the occasion,
in baggy blue jeans and a red, white and blue-denim striped hat!
They later visited us here just before they left for Russia.
More on Russia below....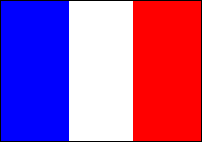 Marie-Paule and Gilbert are from
Lille
in Nord-Pas de Calais,
northeastern France.
Click on images to enlarge.

Lille is the 5th largest city in France
It is only 30 minutes from Brussels,
1 hour 40 minutes from London, and 1 hour from Paris.
Also called the Capital of Flanders, Lille is a city of Art and Heritage.



Click on image to enlarge.

Lille was designated as the Cultural Capital of Europe for 2004.
Throughout the year it provided 12 months of festival, exhibitions, shows and metamorphoses...
To see a photo gallery of the festivities in Lille's big year...
Click here




They now live in Brussels, Belgium.


Click on image to enlarge.
Theirs is a typical , narrow, 19th century Brussels townhouse with 6 floors.
My interior photos were unfortunately taken with
a camera that does not do well indoors at night.
It's a beautiful room!


Marie-Paule, Gilbert and their three youngsters are shown left below, along with a visitng cousin.
Son Jan (left front) is the oldest, followed by daughter Cecile and then Franck (next to Marie-Paule).


Click on images to enlarge.
At the time the photo on the left was taken at our apartment, in Washington,
Jan was working for Air France in Tokyo.
So, we were very fortunate to get to meet him while he was visiting his parents in DC.
Earlier, he had graduated from university in Paris.
Franck has also now completed his university studies in Paris.

Cecile graduated from high school in Bethesda, Maryland, and then graduated from Georgetown University,
in Washington, followed by the John Hopkin's School of Advanced International Studies,
also in Georgetown and at its branch in Bologna, Italy.

Jan and Cecile have since gotten married and live in the Brussels vicinity now.
Marie-Paule and Gilbert's precious grandchildren are shown on the right above.

Our mutual love of art...

Marie-Paule has been an artist most of her life,
and her unusual life has often filled her paintings.
For example, while living in Japan, she studied the Japanese painting techniques.
She also painted the Japanese woman in traditional kimono,
using western technique, shown below.
Following are just a few of many beautiful paintings by Marie Paule!


| | |
| --- | --- |
| | |
Click on images to enlarge.

Marie-Paule's work has been exhibited internationally.
While in Washington, she painted a powerful series of works
about the immigrants who came through Ellis Island, New York...
a story that intrigued her, partly because her grandmother emigrated to Quebec many years ago.
She generously gave me one of her paintings from her Ellis Island series,
a mother and child portrait which, she said,
" I imagine, must have been a lot like what it was like for you as a single mother."
What a precious gift and beautiful, of course!
I will add a photo of it as soon as I can capture a good one in the proper light.

While living in Russia, she created this gorgeous bronze sculpture,
which I need a much better photo of!


Click on image to enlarge.
While we were in Washington,
Marie-Paule introduced me to one of her favorite artists,
Eugene Boudin,
on one of our trips together, to the National Art Gallery.
Boudin lived at Honfluer and painted around the nearby area, along the Normandy coast of France,
not far from where Marie Paule's family has its summer home, at Berck sur Mer.


Click image to enlarge.
Berck Plage


BOUDIN, Eugène 1824 - 1898


Click image to enlarge.
Beach Scene, Trouville c. 1860-70
The National Gallery, London


Boudin's paintings stunningly capture the atmosphere of the ever-changing light and waters
of this coastal area , while also reflecting the spirit of the 19th century resort.


Click image to enlarge.
Deauville, the Beach, Low Tide, 1890


Click image to enlarge.
Left: On the Beach, Dieppe, 1864
Right: Woman and Children on the Beach at Trouville, 1880

For more works by Boudin
(There is a link there for English language)
Click here

Boudin has since become a favorite artiist for Tom and me as well.
When Tom and I went to Germany for Maike and Stefan's wedding in 2004,
we made a side trip to Honfleur, France, in hommage to Boudin
and to see where the group of artists around Boudin had worked. (He had also taught Monet there.)
We also hoped to bring back a painting from the region... and were thrillingly successful at that!
Dierk and Annemarie joined us on the trip and we had a great time.
How we wish Marie Paule and Gilbert had been with us!
But, we do have a 19th century study of a woman from the area,
which looks a bit like Marie-Paule! (on the left below)

While in Honfleur, we purchased a painting of the old town and its harbor, by
Fran Baro (right below)


Click images to enlarge.
Brief Biography and other paintings by Fran Baro
Click here
Click images to enlarge.
and a pair of paintings by an elderly Honfleur artist who still paints in the style of Boudin.

The trip and these paintings are essentially the result
of Marie-Paule's friendship
and a wonderful daily reminder of her!


Gilbert - Continue...
Click here